If there's one thing we can all count on this Christmas, it's plenty of heart-warming festive films to fill your time.
But the clock is kind of ticking, here – and there are loads of great Christmas movies young and old to choose from. That's why we've decided to supercharge your Christmas countdown by suggesting five ultimate classics that you can't miss this season.
Ready? On Dasher, on Dancer, on Prancer and Vixen.
5. Elf
This is where you might find yourself arguing back at us that a Will Ferrell movie from 2003 couldn't possibly qualify as a classic in the traditional sense. But holy sugar plums, are you wrong.
Let's review: Claymation, a Scrooge-like reprieve, Zooey Deschanel singing holiday classics, snowball fights, Bob Newhart…do we seriously have to keep going here?
Elf is a heart-warming classic that will make everybody in your family laugh, tear up and start singing. In 2020, Christmas is no longer Christmas without Elf.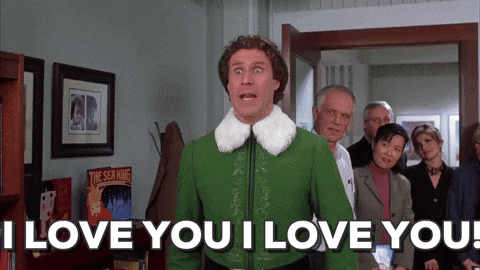 4. It's a Wonderful Life
Deep down, are you yearning for that classic, black and white, ticks-every-box family Christmas? Well, then Frank Capra's ultimate Christmas classic was made just for you.
Even if you aren't familiar with It's a Wonderful Life, you'll instantly recognise the plotline. It's been ripped off by every sitcom Christmas special you've ever seen. But this is the true classic – the real 'this is what the world would look like without you' OG.
James Stewart gives the performance of his life (and that's saying something), you'll run into an iconic quote every six minutes, and you'll walk away feeling thankful, festive and ready to be your best self.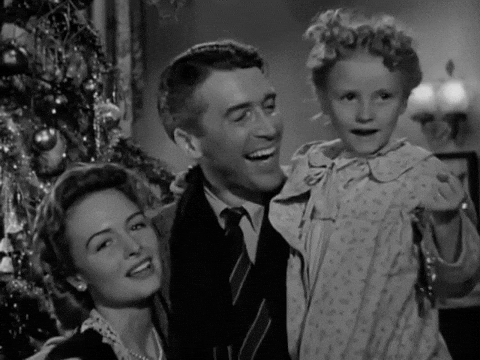 3. Love Actually
You could argue that Christmas is basically the season for romcoms. And when it comes to Christmas romcoms, oh my garland, Love Actually is the actual king.
It's festive. It's inspiring. It's sad. It's happy. It's romantic. It puts things into perspective. But more importantly: Bill Nighy, Colin Firth, Hugh Grant, Liam Neeson, Emma Thompson, Martin Freeman, Andrew Lincoln, Keira Knightley, Billy Bob Thornton, Rowan Atkinson, Ant and Dec…we can keep going.
If you're from the UK, this movie will make you feel proud to be British. If you're not, it will make you wish you were. But no matter where you're from, we can all agree that Love Actually is an undisputed Christmas classic.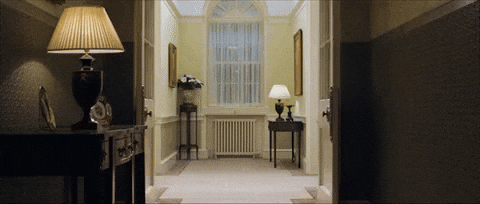 2. Die Hard
Yeah, that's right: Die Hard. Don't '@' us. Actually you can '@' us all you want, because we're not even embarrassed, here. Die Hard is 100% a Christmas film. More important still, it's a classic Christmas film.
Still not sure? Think about it: the movie literally starts with a Christmas party, Bruce Willis says festive one liners after pretty much every bullet fired and the film ends with Bruce reconciling with his estranged wife just in time for the holidays.
Also, Die Hard gave us the perfect festive gift in the form of Alan Rickman's Hans Gruber and his super unique accent.
Finally, Die Hard is the absolute ideal counterbalance after you've just finished watching Love Actually.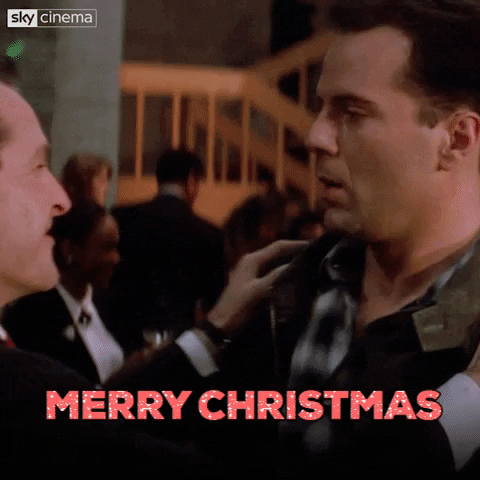 1. White Christmas
Silent night! You haven't lived until you've watched White Christmas.
It's got the ultimate festive track list a la Irving Berlin – led by the title song itself. Add the fact that it's all being sung to us by none other than 'the' Bing Crosby, and it's game over. This is it. This is the one.
But White Christmas is so much more than Bing Crosby singing a bunch of songs you've heard before. Vera Lynn, Danny Kaye and Rosemary Clooney (yes, she's related to George) make tap dancing look like a piece of Christmas cake.
The tale is heart-warming, it's got all the right morals in all the right places, it pays homage to the greatest generation, it was shot in Technicolor, and you'll get something out of it no matter what age you are.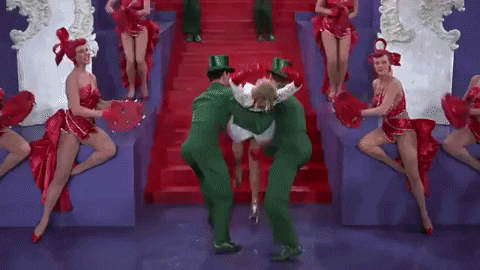 OK: so these 5 decisive Christmas classics will keep you busy for approximately 11 hours. But if you've got more time to kill or you want to keep the party going well into the New Year, this is literally the tip of the iceberg.
There's a whole lot more Christmas spirit out there encapsulated in film. Go find it and start streaming.
Oh, and merry Christmas from all of us here at the University of Stirling!
Back to home