Please remember, if you need any support the student hub is still here to help. You can reach out to them on ask@stir.ac.uk or 01786466022.
For the first time in a generation, the coronavirus (Covid-19) outbreak means we have to stay indoors. It's easy to lose sight of our usual routine and start procrastinating. So, what is the secret to being productive? Today we're sharing our tips!
Get dressed
Getting dressed can be a great way to get into the right mindset and will act as a subconscious reminder that a) it's day time and b) to be productive.
Get organised
It may seem a little strange to plan your day if you're not really going out, but coming up with a schedule for yourself and creating to-do lists can be super helpful!
At the start of every week, write down exactly what's coming up that week. University assignments, FaceTime with friends, Netflix Parties, calls home. Get it all out of your head and write it all down. This will make your life a lot less stressful and disorganised, which will help you feel much more in control.
Set achievable goals
Set yourself achievable goals by breaking down bigger tasks into bite sized tasks. This way you'll get a sense of progress every day, you'll be surprised how much this will motivate you!
Daily to-do lists
There's nothing better than physically ticking off tasks from a to-do list when doing uni work (okay, apart from closing ALL OF THOSE TABS after finishing an essay).
Much like setting achievable goals, keep your to-do list short. Pick a couple of the most important tasks and really focus on getting those done and get a visual record of your achievements.
Be sure to add things such as going for your daily walk, making and eating lunch, and putting on laundry on the list too to maintain some form of routine and structure (and those are definitely achievements too).
Sort out your workspace
Ever sat down to study and had the urge to start cleaning your workspace? A cluttered desk can often lead to a cluttered mind. Clean your workspace to make sure it's somewhere you're happy to work from!
Getting enough sunlight can also improve your mood and reduce feelings of stress. Why not arrange a new spot by a window to work from?
Take breaks
There's only so long you can concentrate and really absorb what you're working on before losing focus. Make sure you take regular breaks and take some time to relax your brain. Need some inspiration on how to relax during your study break? We've got you covered: here are 10 Easy Ways to Relax as a Student.
Have a digital detox
Phones, computers, tablets, game consoles – they're all filled with apps and games that are designed to distract you. And while it's important to stay up to date with important news and information, it's easy to find yourself virtually glued to your device, constantly refreshing news pages and social media platforms to see the next update, stat or rumour.
Do the unthinkable and try to avoid your devices completely while doing uni work (or switch on airplane mode on your phone for example). Instagram will still be there when you get back, we promise.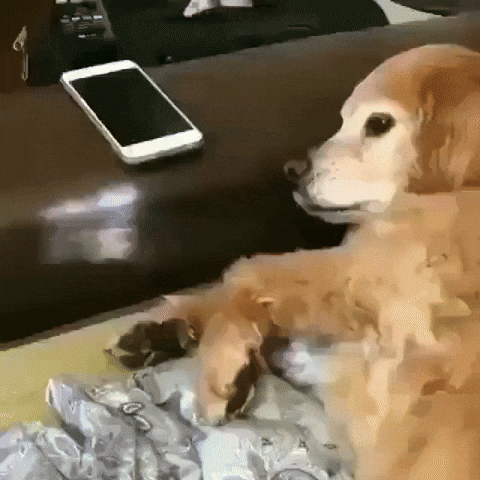 Keep fit
From eating a proper breakfast and drinking plenty of water, to doing regular exercise –making sure you are fit and healthy will make a noticeable difference to your energy levels, which in turn will help you to feel more productive. Here's some general tips on how you can stay fit in University.
The government advises that you're still able to go for one walk or run a day, as long as you can steer clear of people that aren't from your household. This not only gives you the chance to be active, it also allows you to get a dose of much-appreciated vitamin D.
If you're not comfortable with going outside, why not take part in some online fitness classes? From yoga to HIIT, the University of Stirling Sports Centre has put together a range of live fitness classes for you to take part in! Check out the schedule and get involved in the comfort of your own home.
Be Connected
The University has launched a new programme of online activities and resources to support positive health and wellbeing, and ensure our students and staff stay connected during the period of the COVID-19 outbreak, and beyond into the summer break! The programme will be updated regularly with new activities, which you can participate in. You can find out more here.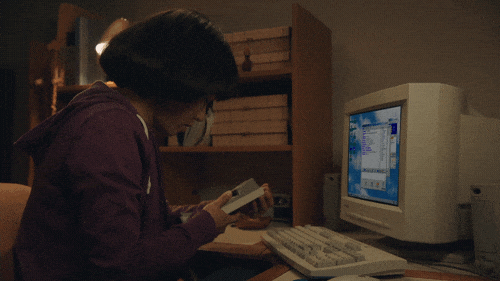 Just remember, even though you're not necessarily spending your working hours in the same way you might have done before, this doesn't mean a higher standard of productivity has to be met.
Whether you want to spend your free time learning a new language, clearing out your wardrobe, or binge watching an entire season of your favourite show, do what feels right for you and be kind to yourself.
Please remember, if you need any support the student hub is still here to help. You can reach out to them on 01786466022.
Did these tips help you? If so, please feel free to share if you think these could benefit others. For further information from the university relating to Coronavirus (COVID-19) please see our FAQ page which we will keep regularly updated.
Back to home